HHS Secretary Alex Azar, Members of Congress, Axios health care editor Sam Baker & more headline health policy conference featuring new report from CAHC
WASHINGTON, DC (January 16, 2018): The Council for Affordable Health Coverage (CAHC) and Partnership for Employer-Sponsored Coverage (P4ESC) hosted a crowd of more than 150 health policy influencers yesterday for the Price of Good Health summit located at the Newseum in Washington, D.C. 

Speakers included Secretary of Health and Human Services Alex Azar, Rep. Debbie Dingell (D-MI), Rep. Larry Bucshon (R-IN), CMS Deputy Administrator & CCIIO Director Randy Pate, Senior Advisor to the Secretary of HHS for Drug Pricing John O'Brien, Problem Solvers Caucus Co-Chairs Reps. Tom Reed (R-NY) and Josh Gottheimer (D-NJ), and Axios health care editor Sam Baker, among others. 

The event additionally included a series of panel discussions focusing on health care reform, including arguments for and against single-payer coverage; the employer-sponsored coverage system; state-based reforms and opportunities for innovation under Section 1332 waiver programs; and prescription drug affordability. 

CAHC debuted a whitepaper on rising health costs at the summit, entitled "Health Cost Primer: Explaining the Medical Cost Trend," which is now available online HERE. 

"CAHC is proud to have hosted a stellar lineup of headliners and panelists yesterday, highlighting our reach across industry sectors and among both parties in Washington. While we reflect on the success of yesterday's event, we know that the real work begins now. As CAHC explained in our newly released health cost primer, the typical family will spend more than 50 percent of their income on health care by 2030 if current trends continue.CAHC has actionable, market-based solutions to break away from this unsustainable status quo, improve affordability, and tame the health care cost curve. Yesterday's summit will serve as a launching pad for our efforts in the 116th Congress," said CAHC President Joel White. 

The event was sponsored by America's Health Insurance Plans (AHIP), Partnership to Fight Chronic Disease, Blue Cross Blue Shield Association, and eHealth Medicare. 
A selection of photos and additional resources from yesterday's event are listed below. Video from the summit will be made available later this week on CAHC's website here.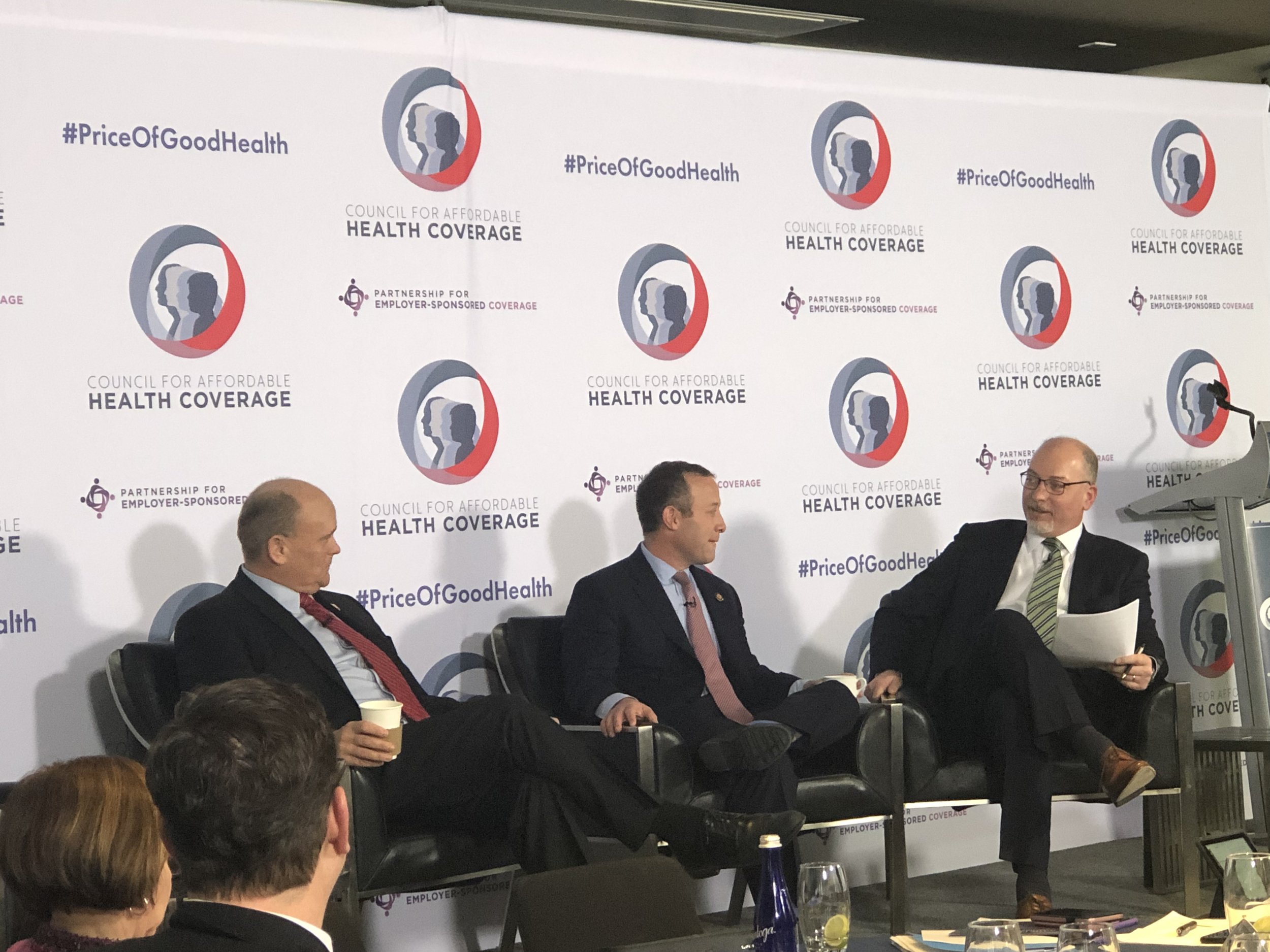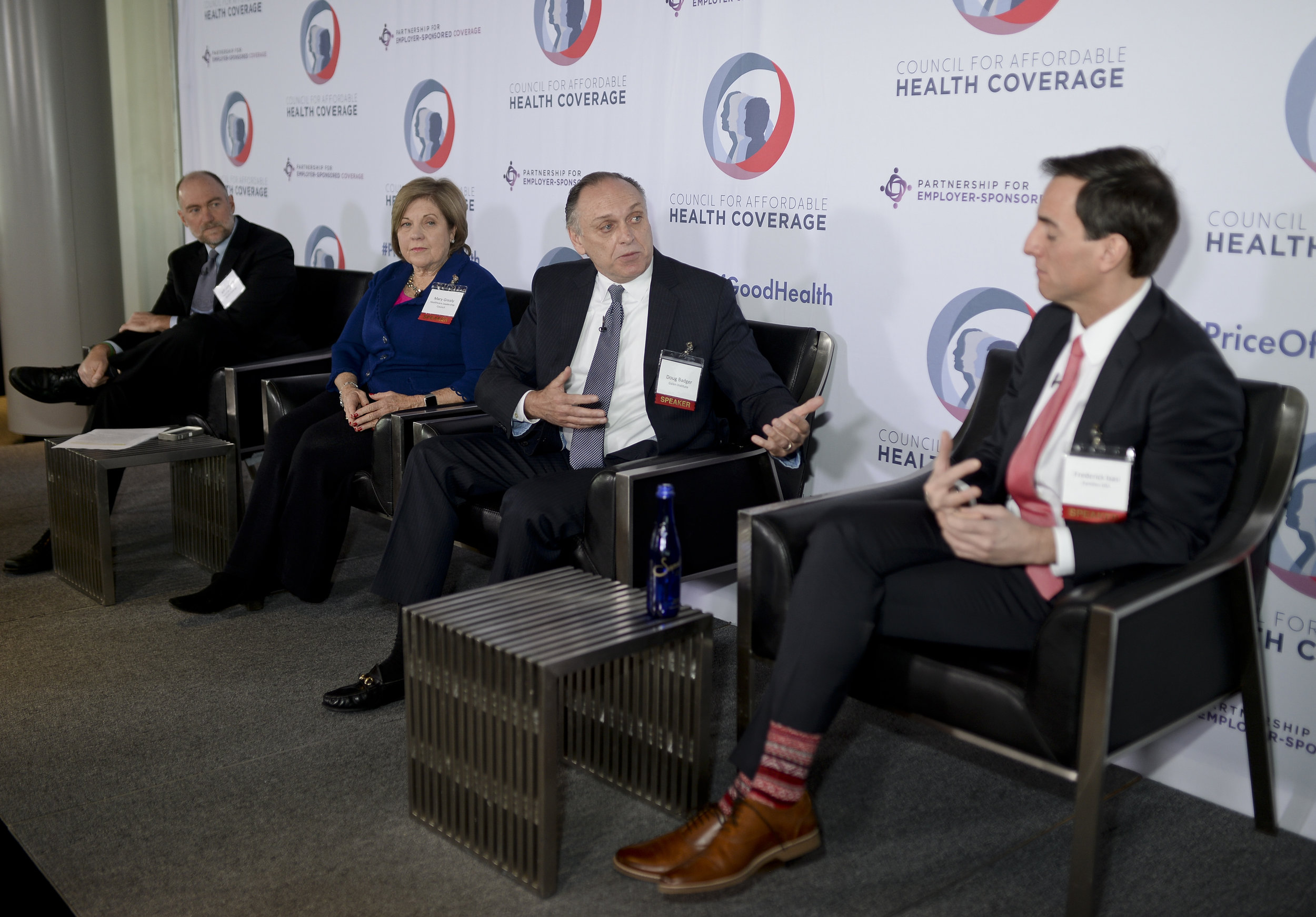 ###
 
About the Council for Affordable Health Coverage:
The Council for Affordable Health Coverage (CAHC) is a broad-based alliance with a primary focus: bringing down the cost of health care for all Americans. CAHC promotes policies that lower health costs through increased competition, informed consumers and more choices. Learn more at CAHC.net or on Twitter at @C4AHC.

About Partnership for Employer-Sponsored Coverage:
The Partnership for Employer-Sponsored Coverage (P4ESC) is an advocacy alliance for employers of all sizes and the millions of hard-working Americans and their families who rely on employer-sponsored coverage every day. P4ESC is working to ensure that employer-sponsored coverage is strengthened and remains a viable, affordable option for decades to come. Learn more at P4ESC.org or on Twitter at @P4ESC.